Cuccio Pro Powder Polish Nail Dip - Easy Directions - Dump The Fine Print
Now if you know me, then you know I do my nails on a weekly basis. For years I've been frustrated with nail polish. Inevitably I will either mess it up before it dries or by day two, I'll experience several chips that have me looking like a hot mess. I also have no patience to sit in a salon for hours and though I did fall in love with the gel manicure many moons ago, the removal process left my nails weak and useless.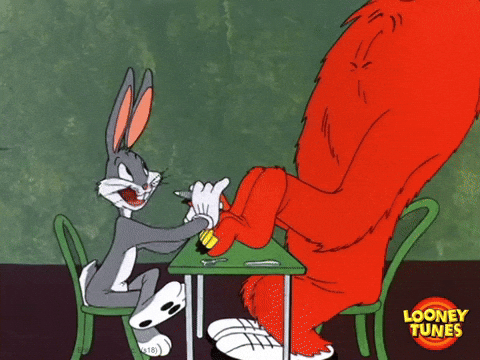 Imagine my bliss when my husband put me on to the dip nail polish system! The first thing I did was look up a variety of YouTube videos about the different brands and processes that the experts already nailed down. When trying something for the first time, I typically select a product based on ease of application (gleaned from numerous YouTube videos) reviews and middle ground pricing, (garnered from Amazon because seriously what don't they have?) Please note that the underlined products are actually Amazon links. You can click on them to purchase for yourself.
I finally settled for the Cuccio Nail Dip Kit.
I went a little crazy and bought additional powder colors: Cuccio So So Fun Kit just because I'm wild about variety!
I read all of the instructions and compared them to a number of videos and what I've come to understand is that everyone has their own slightly varied method though they all tend to follow the directions for the most part. There is a step on the instructions that I left out because I found that step thickens the nail way too much and you end up looking like you used crazy glue and stuck some Chiclets on top of your nails. Not precisely the look we were going for - am I right?
So here's what works for me. You can give this a whirl and see if it works for you.
Step 1: Prepare nail for product: remove any nail polish. Push back cuticle. Use a nail file to roughen the nail bed. Shape nail.
Step 2 (Optional): Use antibacterial nail spray and spray both hands. Dry with paper towel. (This is not a necessary step but since my nails will be covered anywhere from 1 to 2 weeks, I err on the side of caution.
Step 3: Use Cuccio Bottle 1 Primer and brush onto all nails. Allow a few seconds to dry.
Step 4: Brush on Cuccio Bottle 2/4 onto one entire nail and dip into your color choice. Submerge entire nail at an angle. Tap off excess powder. Allow a few seconds to dry.
Step 5: (Repeat above step with the rest of your nails) Brush on Cuccio Bottle 2/4 onto each nail and dip into your color choice. Submerge entire nail at an angle. Tap off excess powder. Allow a few seconds to dry.
At this point you have one powder coat on all of your nails. Repeat Step 5 on all of your nails again, (giving you a second coat of the powder on all ten nails.)
Step 6: Brush on Cuccio Bottle 5 over all ten nails. Allow a minute or two for all nails to dry and harden. Test to make sure nail is hard.
Step 7: Use nail file and nail buffer to smooth and shape each nail. (I find it's best to use a good nail drill if you have one. I actually use an Amope Pedi, typically used for feet but it works for me. You just have to be extra careful not to hurt the skin above or on the side of your nails. Be gentle.)
Step 8: Wash your hands using soap and water after you've filed all ten nails to get rid of the dust and nail debris. Dry thoroughly.
Step 9: Use a quick dry top coat on all ten nails. The directions recommend Cuccio Super 7 Second Reactive Top Coat which is sold separately on Amazon. Personally I think the Cuccio Super 7 Top Coat is great just to reinforce the hardness to your nails but for a true glossy effect, I prefer the Sally Hansen Insta-Dri. I'm pretty sure you can use whatever top coat preference you have.
Step 10: Brush on Cuccio Bottle 7 over cuticle and sides of all ten nails (like a horseshoe.) Rub into the top and sides of nail.
________________________________________________________________
Nail Dip Powder Removal
I watched and studied at least 20 different YouTube videos in order to obtain the easiest and least damaging way to remove nail dip powder. I'm thrilled to say that I tried this method over the weekend and it is 100% SUCCESSFUL!
I used a combination of techniques from both videos featured below.
You will need:
Two microwave safe bowls.
Two large zip lock (or similar) bags.
100% real acetone nail polish remover. You cannot find this at the dollar store, which is where I usually get mine. You have to get 100% acetone. I bought mine from Amazon.
Place water in the bowls (enough for your hand to be able to soak in them.) Put the bowls of water into the microwave and microwave the water for a minute or two. The water must be warm to mildly hot (not scalding or uncomfortable.)
Pour some acetone into the bag so that it fills up one of the corners. You can watch the 1st video for clarification.
The two ladies in the 2nd video use a paper towel along with the acetone in a zip lock bag to help them wipe off the nail dip. You don't really need it. The hot water alone will activate the acetone and break down the powder dip.
Once you have the hot water bowls and the zip lock bags with the acetone inside, place your hand into the zip lock bag so that your fingers are soaking in the acetone. Then place the bag with your hand into the bowl containing the warm/hot water. Make sure no water gets inside of the bag. The 2nd video will illustrate this perfectly.
In the 1st video, the girl filed her nails to remove the top coat and then soaked her nails in the acetone for 25 minutes. This is an effective method but if you utilize the hot water to activate the acetone, it will take less than half the time, about 5-10 minutes for the powder dip to dissolve, without the need to file your nails prior to soaking them.
I have been enjoying no chip nails for the past couple of weeks and I just love this stuff. It's the bomb dot com!
First Video
Second Video